Mona Vale Road Upgrade (Stage 2)
Client:         Georgiou Group for RMS
Contract:    $8m
Status:         Ongoing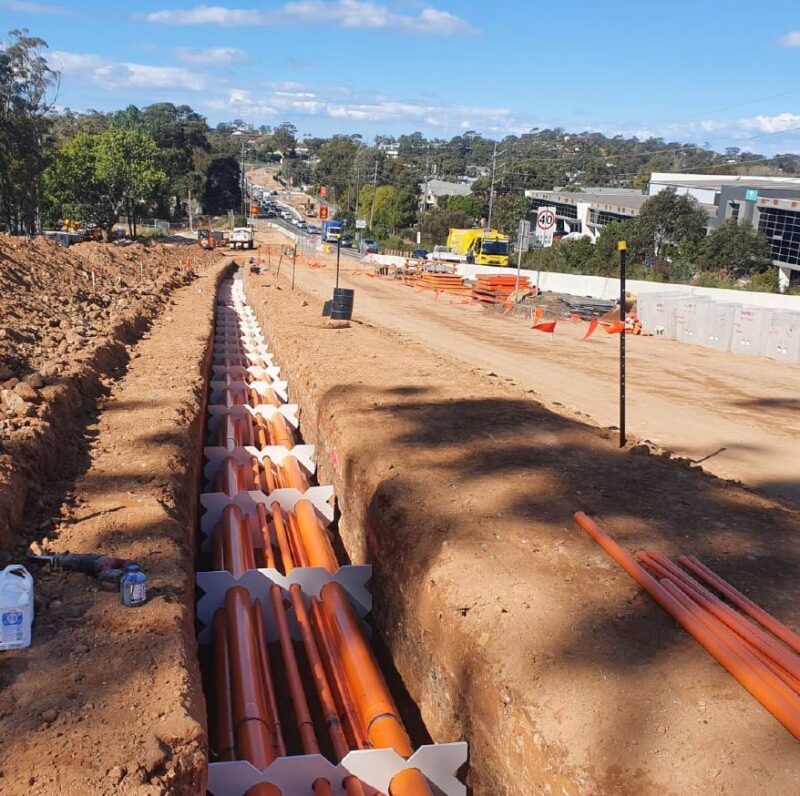 The project involves the upgrade and widening of 3.2 kilometres of Mona Vale Road between Manor Road, Ingleside and Foley St, Mona Vale, in the Northern Beaches of Sydney.
The Mona Vale Road upgrade involves building additional climbing and descending lanes to improve travel times as well as the upgrade of the Mona Vale Road/Ponderosa Parade roundabout with relocation of electrical assets along the entire route in challenging conditions and terrain.
Construction on this transformational road project commenced in 2020 and is ongoing.
The upgrade of Mona Vale Road is transforming road safety in the northern beaches of Sydney. Gremalco's contract involves the construction of three 33kV feeders in a congested services area.