Step up into
Something better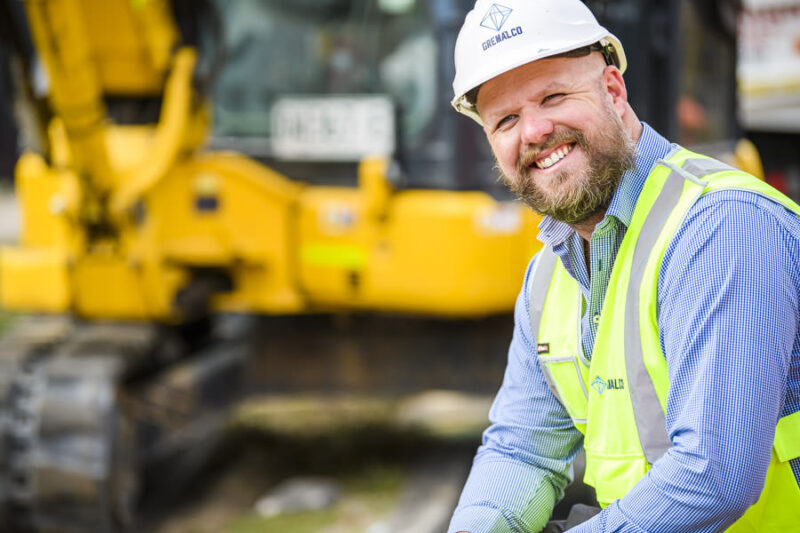 At Gremalco, we not only transform communities, we provide exciting opportunities for individuals to transform their lives!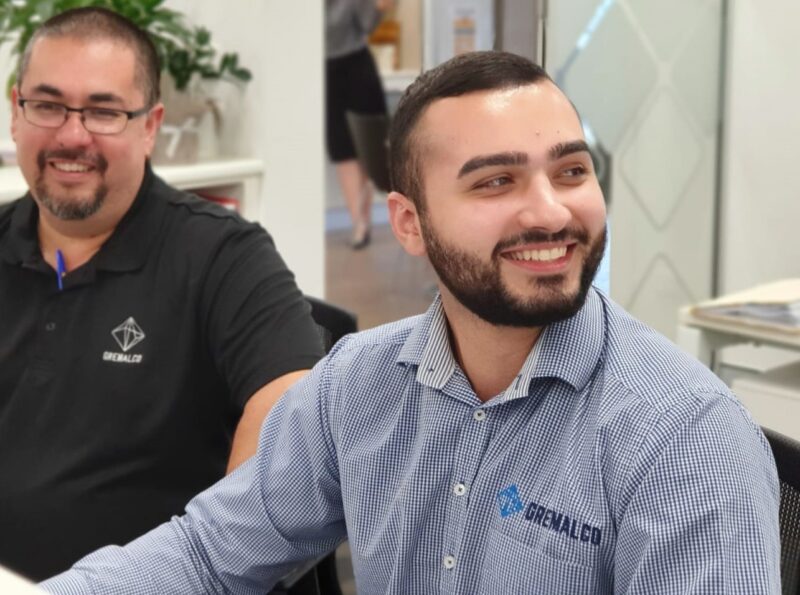 We're an industry-leading utilities construction and civil engineering company, and our people are our strength. Our talented engineers, field crews and business support staff work as one to deliver the best possible experiences and outcomes for our clients.
Our business is family-owned, but we have a Tier 1 approach to project delivery. We do it 'The Gremalco Way'. We are collaborative and flexible to work with, but we do not compromise on safety or quality. We do it right, we do it well.
We also care about the environment, sustainability and social equality.
We treat people with respect, communicate with openness and honesty, and help them to reach their potential through training, development and project opportunities.
Receive competitive remuneration, annual remuneration reviews and gender equity reviews
Flexible work arrangements available
Opportunity to participate in paid Community Days
Access to paid parental leave regardless of gender
Receive ongoing training and career development to stay at the forefront of your field
Our 'Grow from Within' strategy ensures we train, develop, mentor and provide career opportunities for our employees
Outstanding development programs for Graduate and Undergraduate Engineers
Attend regular all-staff lunches and team building events
Be recognised for your performance and tenure at award ceremonies
Access to our Employee Assistance Program
We acknowledges that a diverse and inclusive culture and work environment will contribute to our success and long-term sustainability. Our diverse workforce reflects contemporary Australia and we celebrate and promote this diversity as a strength of our business.
Diversity and inclusion means valuing an individual regardless of their gender, marital or family status, sexual orientation, gender identity, age, disability status, ethnicity, religious beliefs, cultural background, country of origin, socio-economic background, perspective and experience.
We believe a diverse and inclusive business environment encourages a range of perspectives and fosters excellence. We have found that bringing people together from various backgrounds with different experiences, can generate ideas or perspectives that others may not have ever considered or even been aware of. It improves the quality of decision-making and enhances our capacity to create value.
We ensure all our people policies, systems and practices support an inclusive culture.
Our Graduate Program is designed to equip engineering graduates with a range of technical, business and interpersonal skills through a unique framework of formal training, mentoring and on-the-job learning.
Work alongside industry leaders, with the opportunity to develop your career by working on a range of projects in an environment that encourages ongoing feedback.
To register your interest in our Graduate Program, apply today. Include a cover letter, resume and recent academic transcript.
From time-to-time, we offer internships to students who are studying a civil engineering or construction management degree. We offer students first-hand, practical work experience and the opportunity to be mentored by our team, who are leaders in their field.
To register your interest in becoming an engineering intern, apply today. Include a cover letter, your resume and recent academic transcript.
"We recognise that it takes passionate and dedicated people to come together as a cohesive team, with the right mix of skills, knowledge and experience, to deliver exceptional projects for our clients."
– Paul Gallo, Managing Director