Our superior capability starts with the knowledge and experience of our specialist team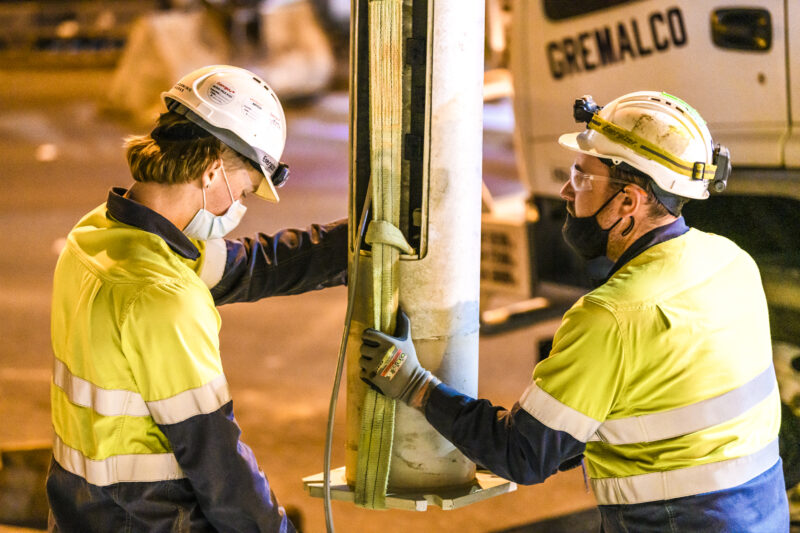 Our team brings incredible knowledge and skill to every project. Our capabilities span electrical, gas, water and wastewater, telecommunications and civils.
We work on projects with a single service focus. We also deliver projects that require combined utilities within narrow easement constraints. In fact, this is where we excel, thanks to our winning formula: our capability, our vibrant culture and our process approach.
Our track record of excellence and on-time delivery results in long term client partnerships. More than that, our team goes above and beyond what's expected, and what others deliver. We're problem solvers and forward thinkers.
Our standards are exceptionally high, we don't cut corners and we don't compromise on safety or quality.
We're also one of the few self-performing infrastructure and civil engineering companies in New South Wales. This means we use our own people and our own plant. We have more than 90 items of major plant and equipment in our fleet including crane borers, elevating work platforms, vac trucks, excavators and specialist trailers, winches and rollers under our banner.
Our experienced operators and crew are kept up to date with the latest industry safety and environmental training. Whatever the project requires, we have the perfect person right here in our team or network of specialist contractors. This means reduced interfaces for coordination by your team from planning to execution… and who doesn't love that?!
Our combination of capability, culture and process together with top quality plant, equipment and a specialist team means less disruptions and the best opportunity for project continuity and on-time delivery.
We plan for the success of your project and
success is what we deliver
Our Accreditations
We're a Grade A Level 1 and Grade B Level 2 Accredited Service Provider, authorised on all three Distribution Network Service Providers (DNSPs) in New South Wales: Endeavour Energy, Ausgrid and Essential Energy. Plus, many of our staff have come from DNSPs and have brought with them extensive knowledge of transmission and distribution networks.
We also hold Sydney Water accreditations: W1, W2, W3, RW, S1 and S2.