The Yards, Kemps Creek
Client:         AWJ Civil, Hansen Yuncken, Robson Civil Projects
Contract:    $4.8m
Status:        Commenced June 2022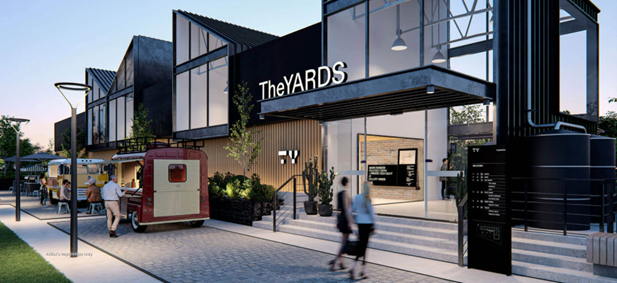 Gremalco is partnering with Frasers Property Australia and Altis Property (joint venture partners) as their preferred contractor for electrical and communication works on The YARDS, a new 77 hectare industrial precinct in Kemps Creek. The YARDS is positioned close to the M4 and M7 motorways and the new Western Sydney Airport and is already being marked as Australia's new home for industrial innovation. 
 We have also been awarded the 132kV feeder ducts by Endeavour Energy, which is part of the Western Sydney Aerotropolis Growth Area 132kV Foundation Supply from South Erskine Park Zone Substation to the Bringelly Zone Substation. This contract is valued at $549k. 
 Through our expertise in project management and construction delivery, coupled with an excellent understanding of the potential constraints and opportunities traditionally associated with developments, our project team will be able to ensure an excellent project outcome for all of our clients and the precinct owners. 
 We have been entrusted by Frasers Property Group to co-ordinate across multiple Principal Contractors to deliver seamless infrastructure for the entire project. This is a vote of confidence in our capabilities in design co-ordination and project management capability. 
 We look forward to working on this innovative industrial precinct and adding to our successful track record of delivering multi-utilities on development projects. 
We have been engaged by AWJ Civil, Hansen Yuncken and Robson Civil Projects for high voltage works, construction of the main feeder from Mamre Zone Substation, as well as low voltage, street lighting, and communication works.